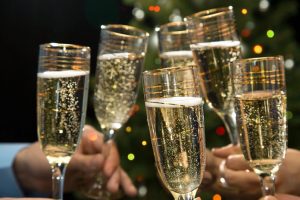 For Julie Gaver Discovery Priority Members Only!
If 2020 has left you feeling a bit blah and wondering if it's worth even dreaming of something more, this one hour online gathering will help shift your internal vibration.
Julie will share her personal tips and tricks for saying goodbye to 2020 in the manner it so richly deserved (wink wink) and how to greet the new year with hope and renewed exuberance!
Our gathering will conclude with a "real-life" champagne toast! Details re: pick up will follow prior to event.