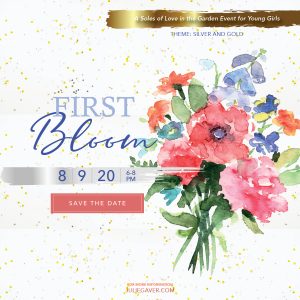 Last year we paved the way for our future leaders with the inaugural "First Bloom" event. This companion Soles of Love- inspired event focused on raising up young girls to be givers and supporters of their sisters in need.
This year's second annual gathering is open to girls in elementary and middle school accompanied by a mom, grandmother, or female adult mentor. A smaller, more intimate version of our Friday night adult gathering, First Bloom youth attendees will also be asked to donate shoes for their fellow classmates and experience the satisfaction of philanthropy at an early age. Our collection goal from both events this year is to exceed 2,020 pairs of shoes.
Attendees are invited to dress in anything that makes them feel fabulous and special.
Call for Sponsors begins this Spring. Tickets are available mid-June.