30 Jul

Meet our In-Kind Sponsors: Wizer Productions and The King of Christmas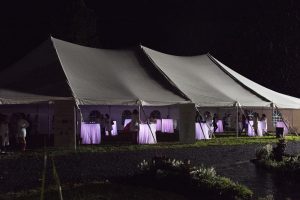 It is no coincidence that my final Soles of Love blog post is about light. Today is lighting day at Meadow Branch Farm and the final two In-Kind Sponsors add a touch of magic and enchantment to our evening by sharing their gift of light.
Meet Bill (and April) Izer. They are a couple who has that light within. I was fortunate to meet them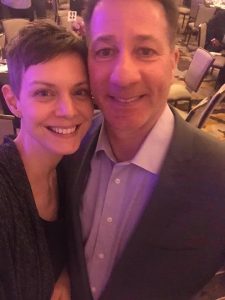 both several years ago and since that time they have graced Soles of Love with their kindness and generosity. Bill provides the soft lighting under the tables that adds to the mood and ambience of the night. His company, Wizer Productions provides a wide range of lighting and music services for any event imaginable. His slogan is "We bring your party to life" and it is so true. A genuine and approachable guy who takes the role he plays in your event seriously, Bill believes that establishing a good relationship with the client creates a happy one.
Bill's wife April jumped on board this year as a Shoebox Sponsor. A realtor with Century 21 Redwood Realty, she was the first person to say yes to the box! Not because she had to. Because, like Bill, that's the way she is. I'm so grateful for both of them and hope you'll remember them both for your next big event or even your next home purchase.
Ron Laymen and his right hand man, Roberto are making it happen today. As I type, our outbuildings are gradually becoming outlined with white lights as well as fences, trees and anything else stationary! Ron is the owner of The King of Christmas, a lighting company that peaks during the holiday season. But keep him in mind for your special events because he puts the magic into your outdoor space.
In addition, I know many of my friends already know that Ron was the artist behind our WINGS mural project this year. His artistry overlooks the meadow and my memorial gardens and will surely be a popular photo stop during Friday and Sunday's events. I'm so excited for you to see his work! Thanks, Ron, as always, for being a Soles Man.