29 Jul

Meet In-Kind Sponsors Valley Graphic Service and On the Town Limousines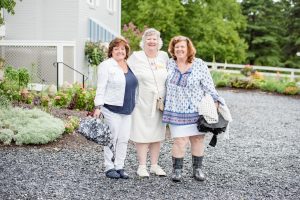 Robin Jones of Valley Graphic Service has a pretty big fan club in the Frederick community and I want to be their President!  Their donation to the Soles of Love effort is grand, donating the entire amount associated with printing the beautiful program booklets that are distributed at the end of the party each year. This year, Valley Graphic Service donated the printing of TWO programs since we have added an additional event.
What you can expect from their organization can be best captured in one word: Honesty!  They pride themselves on the fact that they will tell clients up front if they can't produce the job within the time frame requested as well as meet their specific expectations. How rare is it to see that in a company these days? No saying whatever it takes simply to get an order… just good, old fashioned honest talk. But trust me when I say they work very hard to make sure they are efficient and serve the client in the best way possible.They don't hide from issues in a project that have the potential to cause a client problems. They talk about it upfront. Every day, the team at Valley Graphic Service puts in an honest day of labor because when you love the business, the truth is hard to hide!
Every year I look forward to the arrival of the boxes of programs from Robin because they are personally delivered. With her signature smile. And a hug. And to me, it doesn't get any more customer friendly! Thanks Robin! See you at the party!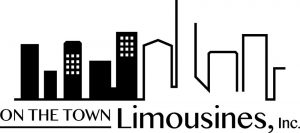 When I think of last year's event, at one point I became a damsel in distress when the forecast promised nothing but rain for days on end. If I was the damsel, then Len Joseph from On the Town Limousines was the hero! Len's company transported every attendee to the farm due to the fact that our fields were too waterlogged for parking. Well, this year, Len and his crew are back, rain or shine to save the day by helping us proactively stay in control of the flow of traffic to our home. Sponsors will be meeting their chariot at Grossnickle Church of the Brethren and all other guests will be boarding behind the newly renovated First United Bank building on Main Street in Myersville.
Although at the moment the forecast looks like we may have rain again, who knows? Either way, the "handsome young drivers" (I'm just repeating what my guests told me last year!) will be making sure you arrive in style and leave at the appropriate time. Because this mama is going to need her sleep!  🙂  My hats off to Len who again worked some charitable magic with his numbers to make this wonderful service a reality for all my Soles sisters.