25 Jul

Meet In-kind Sponsors: Love & Dishes Catering and Westvirjeni Florists

I've often joked that hosting Soles of Love for the past nine years is like planning a wedding. Every. Single. Year. So much goes into the planning and orchestration of the evening so the outcome is elegant and memorable. And every "bride" knows that two of the most important aspects of the wedding is the catering and the flowers. Soles of Love is no different.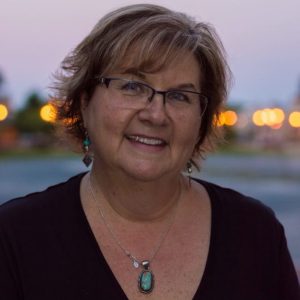 Meet Minda Metz, owner of Love & Dishes Catering! I've had the pleasure of working with Minda for many years and should have known that our first time together was the gentle nudge that would lead us to this event.  She catered one of my public book club events. Attendees were asked to bring their favorite children's book to discuss and then we made a collective book donation to the Children's Library at C Burr Artz.  Minda was so excited about the theme, so much so that her food offerings and table display portrayed the theme of her favorite children's book. And guess what it was?  The Secret Garden!  The theme of this year's event! She even displayed her personal [vintage] copy of the book which I coveted all night.
Minda's journey to Love & Dishes Catering is fascinating, impressive, and enviable.  A true foodie at the age of 12, Minda gained experience and knowledge working in restaurants alllllll over the US and she even worked as Ralph Lauren's personal chef!! (I'm going to pause for a moment and let that last nugget settle in!)  Yep! Rock star status without the ego!  That's Minda.  She found her way eventually to Frederick where she worked as Director of Catering for Knife & Fork Caterers in Rockville and it was there that she fell in love with catering. After owning and eventually selling a unique bakery cafe, called "The Buzz" Minda created her latest adventure "Love & Dishes Catering."  L&D works with all kinds of budgets and provides a one-of-a-kind experience for events limited only by your imagination. I also wanted to give a shout out to Minda's friend Tracy Jones, the current owner of The Buzz, for her very generous donation of cookies for party night! I cannot wait to see them!
Which brings us to Soles and what you can expect next week at both of our events! Clean, fresh food, well prepared and beautifully presented. She calls herself a culinary bounty hunter and I can tell you that she is also a vintage bounty hunter as well. While rummaging through our pole building she found some pretty exciting vintage pieces that she plans to incorporate into her display tables. So in between conversation with friends next week, please take note of how well she takes The Secret Garden garden party theme to the max!
Every year after the event, I feel a little down. This year I know it will be even more so because throughout this season of planning with Minda, she's become my friend. Her humor, "real" factor, total badassery, and heart for service and genuine affection for those in need have made her someone I hope to always have in my life. But for now….. we party!  Thanks Minda!
Speaking of badassery – Jen Peterson is not afraid of a busy schedule. When I emailed her about helping with the floral table arrangements and bedazzling my arbors again this year, she said yes immediately. During the conversation she just happened to mention that she was getting married the weekend before Soles!  When I questioned her about whether she wanted to take us on this year, she never hesitated. Seriously… you'd have to be talking me down off the ledge every day!! So when you read this blog say a special prayer of gratitude for our beautiful bride who I've been blessed to know since she was a young girl growing up in our church.
Check out Westvirjeni if you want a florist who doesn't follow the rules. And by rules, I mean the ordinary. If you are planning a wedding and want something you've seen somewhere else, Jen is not your girl. She's creative, artistic, bold, and her arrangements are whimsical and unique. To be honest, I stalk her hard on Facebook and Instagram because every project she takes on features creativity that is unmatched by most florists.
Westvirjeni is a Chapel Designer, an international and industry renowned collective of floral artists and industry experts who help one another through inspiration, support, mentoring, and, education.
Do you remember the beautiful arbors last year at Soles? Jen did them. Fun, classy flower bling on the selfie frame in the pavilion? Jen did that. Sweet bouquets adorning all the tables?  Jen did those too. And this year with our Secret Garden theme, Jen is taking it to an even bigger level so consider yourself forewarned.
For the past two years Jen hosts a Summer Solstice garden party at her home in Shepherdstown, WV which is where Westvirjeni is located. Strolling through her endless gardens and admiring her flowers, many of which she incorporates into her designs, inspire me to do more with my gardens. In the spirit of transparency, I may have copied her tee pee idea for my party this year. But as they say, "Imitation is the highest form of flattery" and Jen Peterson and Westvirjeni is the florist to watch. Look for her the night of the party and remember her if you want a unique look for your next event.