11 Jul

Meet Wedge Sponsor: First United Bank and Trust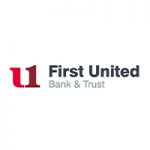 If you know me, you know I love a good renovation project. And if you have driven through the town of Myersville lately, you'll know why I'm excited to talk about our first Wedge Level Sponsor, First United Bank and Trust. Although they have multiple offices throughout the state of Maryland, the Myersville location is of particular significance to Soles of Love… but we'll get to that in a minute!
First United Bank and Trust has been renovating, updating, and giving their many locations a fresh, gorgeous new look!  I had the pleasure of attending an open house at their Rt. 26 location shortly after that renovation was complete and I was blown away by the beautiful, customer friendly design. It brought credence to their statement that "we are not in the banking business, rather the people business" because offering a comfortable, yet efficient space adds to their already laser focus on helping to create a service experience that lasts from beginning to end.
Although there IS no end. Once you've experienced their commitment to service and customized solutions, it's like you are staying in the "Hotel California" – because you will never leave!  (And please don't age me by pretending you don't remember the line from that song!)
Which brings me to why I'm so excited about the Myersville branch and their renovation project. It's killing me that I haven't yet seen inside!  I've been told that they will feature a display honoring the history of Myersville while presenting their trademark fresh contemporary look. And the outside is looking oh-so-fine! They are a speed bump when I'm driving through town because I always slow down to see the progress and admire the gorgeous new building colors!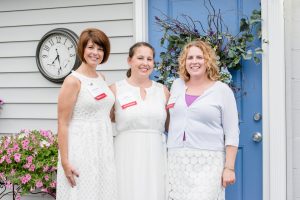 In addition to serving as a financial sponsor, First United are Shoebox drop off locations at every single one of their branches in both Frederick and Washington counties. Just typing this excites me!  Their support is commitment to a whole new level!
AND….. once again they have offered their parking lot as our pick up location so this year (rain or shine) non-sponsors will be boarding the limos at First United Bank before making the scenic drive to Meadow Branch Farm. They will be opening their lobby in hopes that you will drop in for a cool drink while you wait for your chariot and catch a glimpse at the big reveal. Think of it as starring in Myersville's own version of Fixer-Upper.
Fulfilling dreams. Serving People. Creating better lives. That's not only the mission and vision of  First United Bank and Trust. That's Soles of Love!