10 Jul

Meet Platform Sponsor: Dr. Lobat Zainali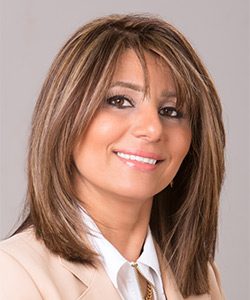 Dr. Lobat Zainali represents the trifecta in Frederick women I admire – brains, accomplishments, and beauty. Throw in the fact that she's so warm and gracious when you meet her and you'll understand why she is someone I hold in such high regard.
She is a board-certified orthodontist which is an honor awarded to fewer than 25% of practicing orthodontists. This certification adds credence to the fact that her office continuously pursues proficiency and excellence in all that they do. The staff is friendly, caring and professional and Dr. Zainali is personally on call 24/7 to assist with emergencies.
Having practiced in the Frederick area for 22 years, Dr. Zainali has put smiles on countless families and treats both children and adults in her practice. Keeping abreast of the latest in orthodontic treatment techniques, she incorporates these new treatment modalities in her everyday practice. With a goal of fewer visits, less missed school or work, less radiation and discomfort, and shorter total treatment time, Dr. Zainali and her staff find all of this possible because of their confidence administering care using these new technologies.
As a friend, I admire Lobat because she epitomizes what I continually strive to be: a strong women. Our personal relationship includes being Rotary "sisters", fellow mentors through Woman to Woman Mentoring, and I've had the honor of meeting her daughter who she has raised to demonstrate the same admiral qualities. For Lobat, it's all about hard work, perseverance, and never giving up. Most importantly, it's all about family. And so, is it any surprise that she supports a cause assuring that children get one of their basic needs met before the new school year?
Thank you Dr. Lobat Zainali and her amazing team. In so many ways you give the children of Frederick County a reason to smile!