26 Jul

Meet Our In-Kind Sponsors – Part 2

I can't think of anything better than to round out our Sponsorship Highlights with a review of these last few important In-Kind Sponsors. Their contributions are significant and they make Soles of Love memorable for the attendees every year.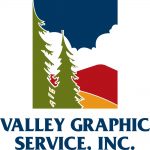 Valley Graphic Service believes "there is more to printing than ink on paper."  For the past several years, I am reminded of that when I see the high quality program booklet Robin Jones and the team at VGS produce. It is first class and ever since they came onto the Soles of Love scene, our programs elevated to the big league!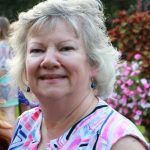 The company has been in business for over 25 years. With that kind of staying power, you have to possess a special something. They do. Timely. Efficient. Friendly. And they recently added another digital press for state of the art printing so they are able to accomodate any kind of project.
Robin and I have a long history together and so it's bittersweet that our paths have intersected at this point in our careers. What an honor to call her friend. What a blessing to call her my Soles Sister. Our community is a better place because of them.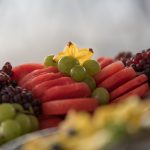 The Savory Spoon Catering. Would it sound strange if I said my favorite part of the garden party is when it is over? That's because my volunteers and I have an after-party and that's when I get to taste the incredibly yummy food Cheri Thompson and her team prepared and served at the party.
Each year I think she can't top her catering performance. And every subsequent year she does. In addition to going over-the-top on the quality and presentation of the food, I'm always thrilled to see the artistry of her tablescapes. This girl is the epitome of creative and my heart overflows with gratitude for the generosity she and her staff show every year. Her tag line is "comfort food with an attitude" and I'll just let the pictures speak for themselves. Cheri and the gang are the cool kids of catering and so, our event is cool by association! Thanks my friend. Can't wait to see what you come up with next week.
Cullember Photography.  Back for their sophomore year at Soles of Love is Amy and Mark Cullember. This dynamic duo of photographers passed the initiation of helping to photograph almost 320 attendees last year by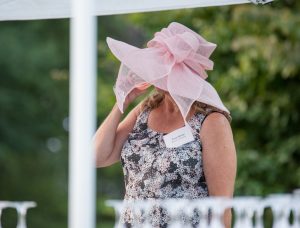 producing such magical, ethereal renderings of our time together in the garden.
The couple lives on a beautifully maintained farm in Clear Spring, MD (complete with peacocks) and they are in the process of creating an enchanted garden to use as an outdoor studio. Amy is well known in the area for her princess and unicorn photo shoots so if you have little girls (or are a big girl with a little girl soul), you'll definitely want to connect with her after the party. When she is not capturing child and newborn portraits, Amy and Mark are a popular photographer choice for wedding and engagement portraits, senior and family portrait sessions. I can't wait to see what they capture this year at Meadow Branch Farm.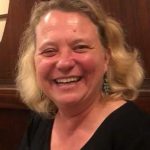 Szemere Photography. Sadly, my brother John will not be with us this year so Chrissy Miller of Szemere Photography will be joining the photography team. I had the pleasure of working with Chrissy this past January when she captured some beautiful candid moments at my book club event at ThorpeWood.  She's fabulous to work with and I'm sure you'll be seeing her much more around the area in the future.
Chrissy specializes in corporate and family portraits as well as experiential portraiture. It's the latter that I'm especially fascinated with because Chrissy has a way of being so discreet that you really do forget she's there , leaving you totally focused on being in the moment.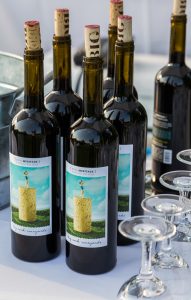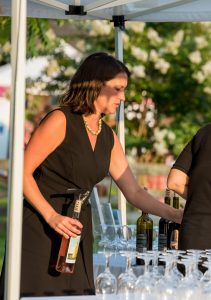 Big Cork Vineyards.  I can't let this blog series come to an end without thanking Big Cork Vineyards for, once again, serving as our Preferred Wine Vendor. They make this party so easy and I'm so grateful to Tina Strite, Meghan, and the wonderful bartenders who will be caring for us next Friday night.
If you haven't been to Big Cork Vineyards make that your resolution before year end. With a variety of fun events on their calendar, it's the perfect date night or GNO. You can't afford not to think BIG.
And there you have it! Our puffy-hearted, generous, accomplished, and AMAZING 2018 Sponsors. Soles of Love is in good hands so I'm signing off for now. See you in the garden… and remember….. it's all about the shoes! Wish us luck!