23 Jul

Meet Our Kitten Heel Level Sponsors: Part 2

Our honor roll continues and today I bring you five more amazing Sponsors of our Soles of Love mission to provide new shoes for our local kids in need!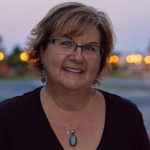 Minda Metz, of Love and Dishes Catering is one of the most creative women I know. I've been stalking (I mean following) her success since her days as owner of The Buzz, a cool, funky little eatery in Monrovia, MD.  Selling The Buzz allowed her to get back to her roots and her real love- catering. And that is when I made my move!  🙂  Minda has been the caterer of the "Must Love Shoes" book club events which I describe as the equivalent of dinner and a movie. Her thematic displays and treats are always spectacular and I am in awe of her ability to take any book I select and weave an entire menu around it.  I'm grateful for the good work she does but even more so, I'm grateful to call her friend. Thanks Minda.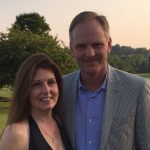 Betsy Cowperthwaite is one of the reasons I love Facebook. We reconnected through social media after years of having lost touch. Betsy did something for my children when they were young that I was not able to do myself: she taught them to swim. (I'm still a non-swimmer. sigh!) Betsy's husband, Scott and I were co-workers many moons ago and they now have a beautiful family. It's with a full heart that I welcome Betsy into the Soles of Love family and more importantly, thank her for her support of our efforts.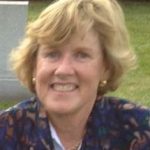 Amy and Jim Clapp are also new to the Soles of Love family and represent another Frederick County couple I am personally quite fond of. A long time resident of Middletown and active in the Frederick County community, Amy and Jim are connected to numerous nonprofit and civic causes. Amy and I share a love for gardening and, like Betsy, we reconnected on Facebook having lost touch after the kids were grown. I'm happy to have Amy back in my life. She's the kind of person that, even after a long absence, when you see her it's so easy to pick up where you've left off. Although she won't be able to attend the gathering on August 3rd, I look forward to a future garden walk together. Thanks Amy!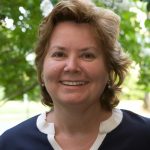 Joyce Draper , Draper & McGinley, PA.  Joyce and I have a weekly Wednesday lunch date known as The Rotary Club of Frederick.  I love having her as a fellow Rotarian but we cross paths in other organizations as well, namely the Frederick Business and Professional Women's Club and Woman to Woman Mentoring.  Joyce gives unselfishly of her time and talent to so many organizations but has a special fondness for those who serve the advancement of women. And rightly so. She has 39 years experience providing accounting and tax services to businesses and individuals, including consulting with new businesses. She also prepares tax returns for individuals, corporations, partnerships and not-for-profit organizations. Talk about someone who walks the talk. Look for her at this year's Garden Party and help me thank her for becoming a Soles sister.

Now that my parents are both in their mid-80's, becoming more knowledgeable about the retirement choices in the community is becoming increasingly important to me. Country Meadows of Frederick continues to be a name that comes to mind when I think of places that feel closest to providing "home" to people I love.  For over 30 years they have provided senior living at the highest standards and helped families find the right options for them. They offer 11 retirement communities throughout Pennsylvania and Maryland, all offering different levels of care– Independent living, Personal Care and Assisted Living, Memory Support, Restorative Services, and Skilled Nursing. They have been a sponsor of Soles of Love for many years and I'm honored and proud to once again welcome them to the garden.
Stay tuned for tomorrow when you will meet the rest of our Kitten Heel Level Sponsors. What fun!