17 Jul

Soles of Love: Meet our Wedge Level Sponsors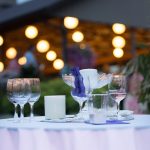 Soles of Love would not be possible without the continual and dedicated financial support of our Sponsors. In this post we begin introductions of our Wedge Level Sponsors.
Most are closely-held businesses, owned and operated by dynamic, successful women. Another sponsor is new this year after having supported our cause through their attendance at the annual gala. And so we begin by welcoming First United Bank & Trust to the Sponsorship family.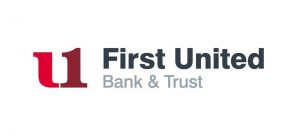 First United Bank and Trust. I lived down the street from the Myersville branch of First United Bank and Trust for many years.  I can attest that they are not only good bankers. They are good neighbors.  A true partner with the customers they serve, the First United team is there during some of the most important financial decisions we will ever make.
They find that level of responsibility humbling.  It shapes how and why they serve– building upon their commitment to provide customized products and services, and to be there when needed.  Making new connections, volunteering in the communities they serve, inspiring people, guiding business owners, forging relationships built on trust and consistently demonstrating their passion for helping people.
Their goal is to have each customer say, "This is my bank – my helpful, trusted partner for life."  Stop into any of their community offices or visit www.MyBank.com to find out how they can help you!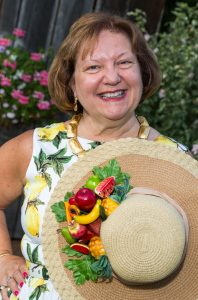 Glad Heart Productions. 
You may know Marlene Young through her role as President of Delaplaine Foundation and the ardent  commitment to community enrichment through grant funding that she's deeply involved with professionally. Marlene's professional passions mirror her active personal philanthropy and service on community boards, civic and church work.
She has a life-long love of music which is a part of the fabric of her being. As a result, she touches the lives of others through albums/CDs she's recorded under Glad Heart Productions. The tagline for Glad Heart Productions is "Music from the heart for the soul" and Marlene is a firm believer in the power of music to soothe, celebrate, comfort, heal, motivate and inspire.  Marlene has recorded and released seven CD albums to date of original songs and timeless classics of faith and inspiration as well as holiday favorites.  Her albums are available online at her website www.marleneyoung.com and at www.facebook.com/marleneyoungmusic. She practices "service through song" by donating proceeds from her music sales exclusively to charities in order to benefit non-profit organizations in Frederick and Washington Counties.
Marlene believes we should all consider "singing from the same sheet of music" and remember that "Music is the treasure that we all can bring. We are happy if we smile but are delighted when we sing!"– Sir Paul McCartney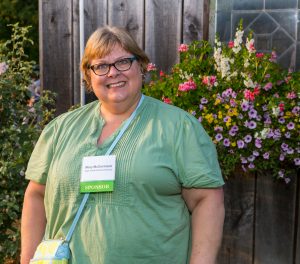 Sage Small Business Services. Owner Mary McCormack has over 30 years of experience with small business bookkeeping.  She is an Enrolled Agent (EA) which translates to her being enrolled to practice before the IRS. This requires that she complete classes each year to stay abreast of current tax issues, making her final product for the tax preparer more complete.  Anyone who knows or has ever worked with Mary will agree that she is best described as a friend with specialized skills instead of a subcontractor. And always available to give sage advice. Isn't that the kind of person everyone wants on their team?
Mary has demonstrated that the key to success in life is being able to navigate through unexpected obstacles with a sense of humor, positive attitude, and a little help from her friends.