12 Jul

Meet Platform Sponsor: Middletown Valley Bank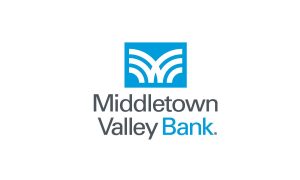 Most people know about the transformation that is taking place at Meadow Branch Farm. If you live in the surrounding Frederick and Washington County areas you are well aware that impressive transformations have also been happening at Middletown Valley Bank. We highlight this Platform Sponsor mover and shaker today!
For over 100 years, MVB has been headquarted in Middletown, MD (hence, the name). Although the bank has seen tremendous growth in Washington County over the past few years, it doesn't change the commitment they have to Frederick County. The executive and administrative functions have always been and will remain in Middletown. Their plan is to continue to invest in the communities they serve and their branches.
The coming years will be filled with continued transformation. Near the end of 2018 they will be opening their 7th branch on the north end of Hagerstown and in early 2019 they will open an Operations Center in downtown Hagerstown that will employ close to thirty people.
As a community bank, they continue to demonstrate how important it is to be present and active in organizations and events that support our community. Just recently I had the honor of sponsoring Brian Ropp, a member of their leadership team, into the Rotary Club of Frederick. It was an honor to stand next to him and while he committed to placing Service over Self.
And as for our theme this year: Clean Slate? MVB could surely relate! In 2014 the organization completed a relatable brand transformation….. a "facelift" in terms of their look and feel. A fresh, more modern logo was revealed as well as the way they deliver their message. Some of the branches received a new look and that will continue in the future.
Middletown Valley Bank has been a committed financial sponsor of Soles of Love over the years and have also in the past served as a Drop off Location. You'll see them, for sure, at the August 3rd because that's what they do. Boots on the Ground. Supporting the community the old fashioned way. That's an absolutely exceptional mindset. That's Middletown Valley Bank.