08 Jul

Meet Platform Sponsor: Frederick County Bank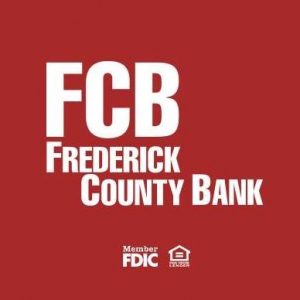 Frederick County Bank has been a presence at Soles of Love for many years and this year they are supporting our efforts as a Platform Level Sponsor.
A full service commercial bank with five locations around Frederick County, FCB puts the community into community banking for their personal and business clients. They were recently named in both the Best of Frederick (Frederick Magazine) and Best of the Best by readers of the Frederick News Post so to say they are well loved and respected in the community is something you can bank on.  🙂
It warms my heart that when I asked them why they continued to sponsor this event every year they mentioned, in addition to loving the mission, that the event  provides a "wonderful guest experience in beautiful surroundings." (Whew! I knew all that digging and weeding would pay off!)
On a more serious note though, it is the consistency of support from organizations like FCB that enable me to continue providing this magical experience for our guests and FCB has certainly mastered the art of going above and beyond.
In the spirit of our theme this year, Clean Slate, Frederick County Bank can also relate to the joy of new beginnings. In 2007, you may remember they were impacted by the devasting fire that occurred at their Antietam location. Except for items in the vault, it was a total loss. But with resolve, grit, and determination, FCB moved the branch to a new location and reopened after just seven months, better (and stronger) than ever. Every experience in life teaches us something and this temporary set back was no exception. Improving and enhancing disaster preparedness practices is a critical task in every organization and FCB now has practices in place to take them confidently into the future.
Thank you, Frederick County Bank, for also helping us prepare our children for a new school year with confidence and excitement!