27 Jun

Meet Stiletto Sponsor: WLR Automotive Group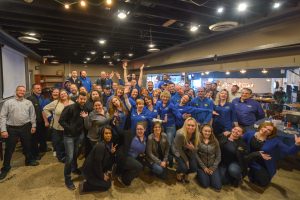 If there were a "Miss Congeniality" of sponsors, it would be our next featured Stiletto Sponsor, WLR Automotive Group. Their name is no doubt familiar because they are one of the most civic minded organizations around Frederick. Whether they are lip syncing the Backstreet Boys in support of SHIP or collecting in excess of 200 shoes each year for Soles of Love, the team at WLR Automotive Group do it with great charisma and personality. Last year, they even produced a video in support of their Stiletto Sponsorship featuring several of the WLR "manly men" sporting, what else? Stilettos!
The purpose statement of WLR Automotive Group is "Changing Lives, One Neighbor at a Time."  Supporting the community is important to their business and every time they make a difference to one, they feel it grows exponentially from there. I've had the honor of seeing that first hand as their company captured first in the shoe collection competition for the past two years, earning them a one hour inspirational talk by yours truly. After such a short time working with this fun, lively, committed management team of men and women, they feel like family to me.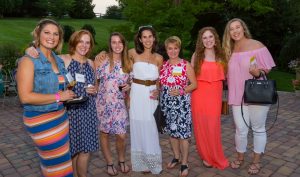 Their decision to step up as a Stiletto (financial) Sponsor grew from their involvement as a Shoebox Collection Box Sponsor. They love the fact that this drive directly impacts children in our community and they hope that by helping children start the school year fresh with new shoes, it contributes to their overall wellbeing.
Being in the business for 30 years has provided this active organization so many opportunities to start anew. A "clean slate" begins each time they make a positive change to the business and celebrate the impact it has on their customer's overall experience. But not all clean slates are easy. WLR will tell you that some changes have been difficult and required stepping out of their comfort zone. But doesn't that make success feel all that much sweeter?
Thanks again to the WLR Automotive team who are also collecting shoes from the community. Look for their boxes in all of The Auto Spas, The Lube Centers and The Auto Repairs locations near you.