18 Jul

Meet Wedge Sponsor Glad Heart Productions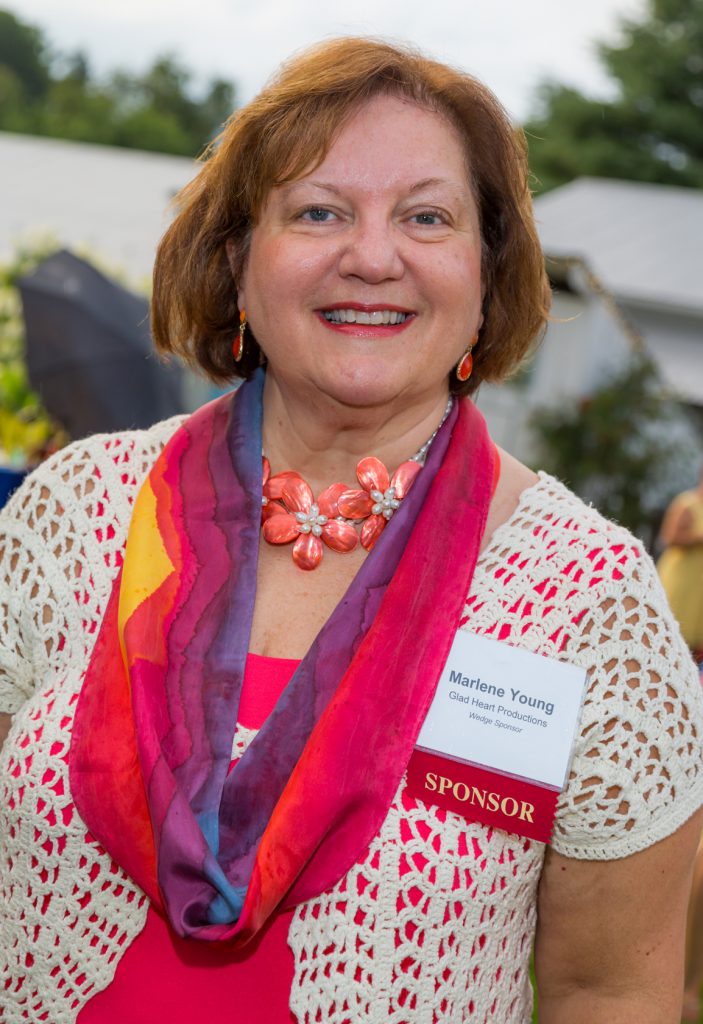 Music is the treasure that we all can bring. We are happy if we smile, but are delighted when we sing."  Sir Paul McCartney
Meet Marlene Young, a woman who epitomizes the "Soles of Love" ideology. By profession, she is President of the Delaplaine Foundation, Inc. and works tirelessly to enrich the community through grant funding. Her heart opens widely to accommodate her expansive work in personal philanthropy and service on numerous community boards as well as her civic and church work.
Marlene also touches the lives of others through song as Glad Heart Productions. The tagline for Glad Heart Productions is "Music from the heart for the soul" and as such, she relates deeply to this year's theme of Galatians' fruits of the Spirit of love, joy, and peace.
She has recorded and released seven CD albums to date of original songs and timeless classics of faith and inspiration as well as holiday favorites (my personal fav's).  Marlene's albums are available online at Marlene Young as well as her Marlene Young Facebook page. Proceeds from her music sales are donated exclusively to charities in order to benefit nonprofit organizations in Frederick and Washington Counties.
Marlene believes we should all consider "singing from the same sheet of music." Sounds like something our world needs right now, don't you think? Let there be peace on earth and let it begin with me……
Thank you, Marlene, for being a consistent member of the Soles of Love team.